Classic American Dining
gourmet burgers . appetizers . ENTREES . local wine list . local draft
Located in Bellevue Downtown, RIVUE Bar and Grill is a purveyor of Classic American dining.
RIVUE Bar & Grill opened in November 2014 and is located inside the Residence Inn by Marriott Hotel in Downtown Bellevue.
The Residence Inn by Marriott interior, reflects the hip sensibilities of the surrounding area, comfortable color scheme, and a classic feel. The bar and restaurant area offers the choice to observe a nature preserve setting by the large glass windows or relax in the couch filled lounge areas.
Phone
(425) 637-8500
Location
605 114th ave SE
Bellevue, WA 98004


Hours
HAPPY HOUR 4p - 6p daily
LUNCH 11a - 2p M-F
DINNER 4p - 10p daily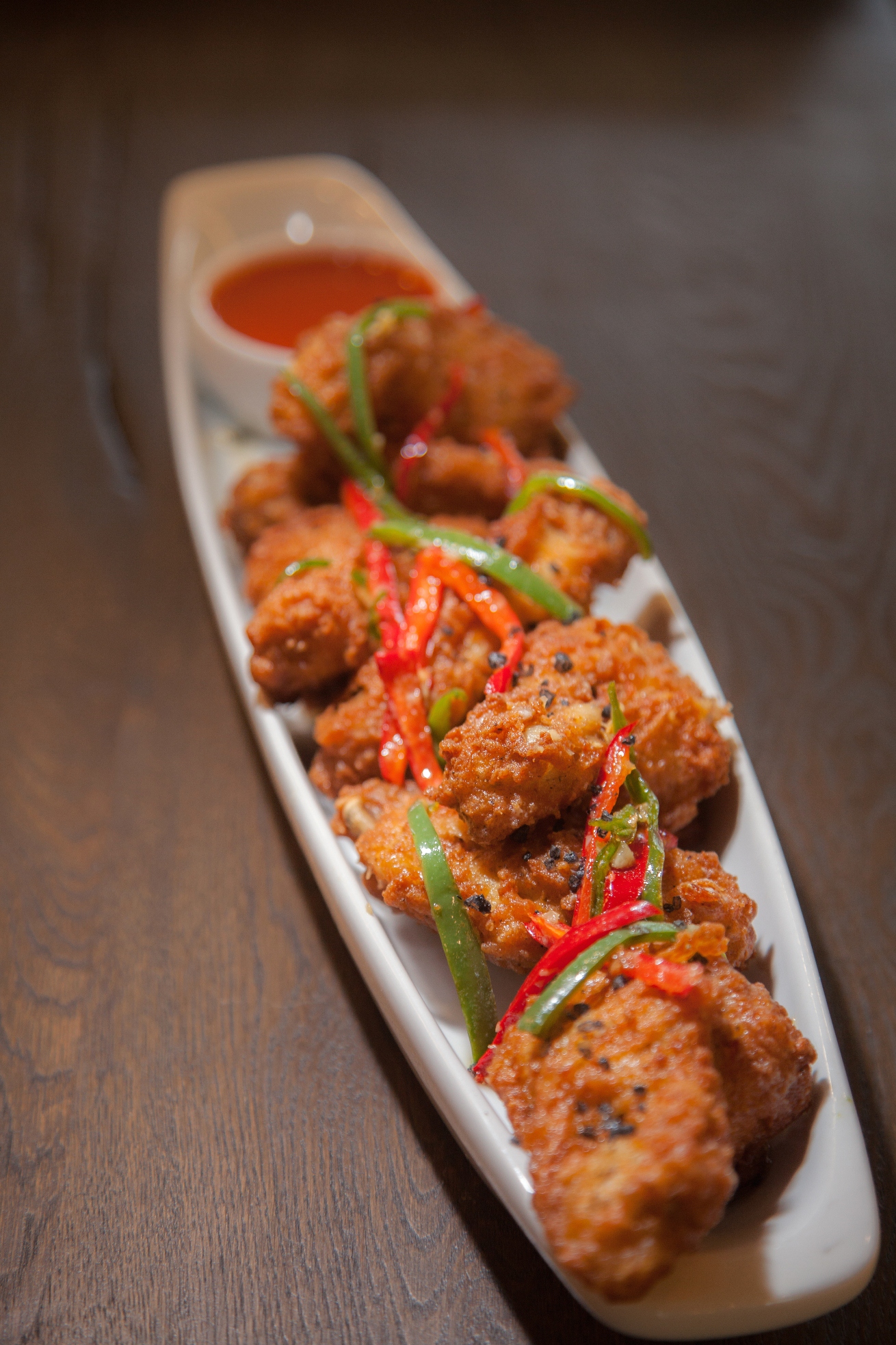 LUNCH MENU
(11a-2p mon-fri)
$

8
Classic Caesar
Romaine, shaved parmesan and garlic focaccia croutons
$

8
House Salad
Mixed Greens, tomatoes, red onions, cucumbers and garlic focaccia croutons
$

4
Creamy Tomato Soup
House made tomato soup, parmesan, cream
$

4
Chicken Noodle Soup
Classic chicken noodle soup with carrots, celery and onions
Sandwiches & More
Served with fries, sweet potato waffles fries or side salad
$

9
Grilled Cheese
Havarti and cheddar on sourdough served with fries or house made tomato soup
$

11
Crispy Chicken Sandwich
Panko breaded chicken breast, lettuce, tomato, onion and mayo
$

11
Chipotle BLT
Apple wood smoked bacon, chipotle mayo on sourdough
$

10
BBQ Chicken Wrap
Crispy fried onion straws, cabbage slaw and shredded cheese wrapped in a spinach tortilla
$

11
Cheese Burger
1/3lb grass fed burger with cheddar cheese, lettuce, onion, tomato and mayo
$

11
Hot Wings
Crispy wings with your choice of garlic pepper, traditional hot sauce or sweet chili sauce
$

12
Fish & Chips
Beer battered Alaskan cod with coleslaw and fries
$

11
Chicken Tenders
Pale ale battered chicken tenderloins with your choice of dipping sauce
DINNER MENU
(4pm to 10pm daily)
$

10
Classic Caesar
Romaine, shaved parmesan, garlic focaccia croutons
$

9
House Salad
Mixed greens, tomatoes, red onions, cucumbers, garlic focaccia croutons
$

20
Steak Salad*
Angus steak, arugula, grape tomatoes, cucumber, Beechers flagship cheese crumbles, crispy onion straws with honey red wine vinaigrette
$

4
Creamy Tomato Soup
House made tomato soup, parmesan and cream
$

15
Southwest Salad
Chipotle BBQ chicken, romaine, black bean corn salsa, red onions, tomatoes, tortilla strips, ghost pepper cheese and jalapeno battered avocados
Sandwiches
Served with fries, sweet potato waffle fries or side salad
$

11
Chipotle BLT
Apple-wood smoked bacon, chipotle mayo on sourdough
$

9
Grilled Cheese
Havarti and cheddar on sourdough
$

11
Crispy Chicken Sandwich
Panko battered chicken breast, habanero jack cheese lettuce, tomato, onion and mayo
Gourmet Burgers
1/2lb hand pressed, local all natural Angus Beef* served with crispy fries, sweet potato waffle fries or side salad
$

11
Rivue Burger
Cheddar, onion, lettuce, tomato and mayo
$

14
Mango Chutney
Beecher's flagship cheese, mango chutney, lettuce, tomato, onion and mayo
$

12
Mushroom Swiss
Sauteed mushrooms, swiss cheese, lettuce, tomato and onion
$

13
Bacon Cheeseburger
Apple-wood smoked bacon, cheddar cheese, lettuce, tomato, onion and mayo
$

14
Beecher's Burger
Beecher's Flagship cheese, caramelized balsamic onion jam, tomato and arugula
$

14
Southwest Burger
Jalapeno battered avocado slices, habanero jack cheese, lettuce, tomato and chipotle mayo
$

13
Veggie
Chipotle black bean patty, lettuce, tomato, onion and tzatziki
$

12
Spicy BBQ Chicken
Peppers, red onion and smoky ghost pepper cheese
$

11
Pesto Mozzarella
Pesto, heirloom tomatoes, balsamic, mozzarella and fresh basil
$

11
Caramelized Onion and Gorgonzola
Caramelized onion balsamic jam, gorgonzola and arugula
$

12
Blackened Garlic Chicken
Cajun spiced chicken, creamy garlic sauce, mushrooms, tomatoes, basil and mozzarella
$

10
Classic Pepperoni
Tomato sauce, cheese blend and pepperoni
$

15
Fish & Chips
Beer battered Alaskan cod served with coleslaw and fries
$

13
Chicken Tenders
Pale ale battered chicken tenderloins served with fries and choice of dipping sauce
$

16
Argentine Red Shrimp Pasta
Wild Argentine red shrimp sautéed in a garlic cream sauce served with a garlic breadstick
$

20
Pan Seared Salmon
Wild Sockeye salmon marinated in black pepper and smoked sugar served with rice pilaf, seasonal vegetables and garlic breadstick
$

22
Flat Iron Steak
Angus flat-iron steak, mushroom jus, served with loaded mashed potatoes and fresh seasonal vegetables
$

8
Classic Cheesecake
Served with chocolate or raspberry sauce
$

8
Banana Chocolate Swirl Cake
Chocolate cake with banana chocolate swirl icing
$

10
Black Raspberry Ombre Cake
Black raspberry and vanilla cake served with vanilla bean ice cream
$

8
Apple Tart
Sweet and tangy apple tart served with vanilla ice cream and caramel
$

8
Berry Tart
Blueberry, blacberry and raspberry with a touch of apple, served with vanilla bean ice cream
$

8
Smore's Lava Cake
Graham cracker cake filled with chocolate and topped with marshmallow
$

3
Ice Cream
Vanilla bean or chocolate
$

2
BOTTLED BEER
(DOMESTIC)
$

4
DRAFT BEER
Rotating Drafts
$

8 /

$

24
Skyfall Pinot Gris
Horse Heaven Hills WA A tropical medley of tangerine, mango, grapefruit and banana
$

11 /

$

33
Willakenzie Pinot Gris
Willamette Valley OR Aromas of honeydew melon. passion fruit and citrus
$

12 /

$

36
Gamache Sauvignon Blanc
Columbia Valley WA, Notes of melon and fresh citruswith a bright and well rounded mouthfeel from the combination of neutral french oak and stainless steel for 8 months
$

10 /

$

30
The Crossings Sauvignon Blanc
Marlborough New Zealand Notes of Gooseberry and nectarine. The palate is full with fruit flavors yet balanced with a crisp mineral finish
$

9 /

$

27
Heritage Chardonnay
Columbia Valley WA, - Ripe pineapple and papaya with spicy fruit notes of key lime and pear finished with a mild banana and toasted oak
$

9 /

$

27
Mercer Chardonnay
Horse Heaven Hills WA Aromas of fresh green and golden apples, pears, vanilla and lemon
$

12 /

$

36
Fleur de Prairie Rose
France The traditional Provençal style with a pale salmon color, delicate flavors of strawberry, rose petals and herbs with a bright refreshing acidity
$

8 /

$

24
Red Diamond Malbec
Argentina, Opens with a stunning red berry aroma. On the palete flavors of pomegranate and ripe berries, then finishes with a hint of vanilla
$

10 /

$

30
Primerius Pinot Noir
Willamette Valley OR Raspberry, boysenberry, coffee bean, dark spice and orange zest
$

12 /

$

36
Elouan Pinot Noir
Willamette Valley OR, Dark ruby in color, the wine powers up with aromatics of plum pie, mixed berry jam and smoky game-bird characteristics that set the stage for flavors of cherry, blackberry, boysenberry and smoked bacon
$

9 /

$

32
Pendulum Red Blend
Columbia Valley WA Fresh plums and raspberries mix with sweet tobacco leaf. Leathery palate finishes with lingering coffee, vanilla and oak
$

14 /

$

42
Gamache Syrah
Columbia Valley OR, This syrah offers rich concentrated notes of candied dark fruit, baking spice and hints of wild game with smoky wood notes from the american oak it was incorporated
$

12 /

$

46
Heritage Cabernet Sauvignon
Columbia Valley, WA - Aromas of marionberry, blueberry, chocolate and black licorice with a rush of red currant and dark raspberry flavors on the entry, backed by blackberry and fig. Bright tannins push through the finish of eucalyptus, anise and vanilla
$

7 /

$

21
Campo Viejo Cava Brut
$

95
Veuve Clicquot Yellow Label
$

6
Bale breaker Field 41
Pale Ale
$

6
Black Raven Trickster
IPA
$

6
Elysian Space Dust
IPA
$

6
Sumerian Lucidity
Pilsner